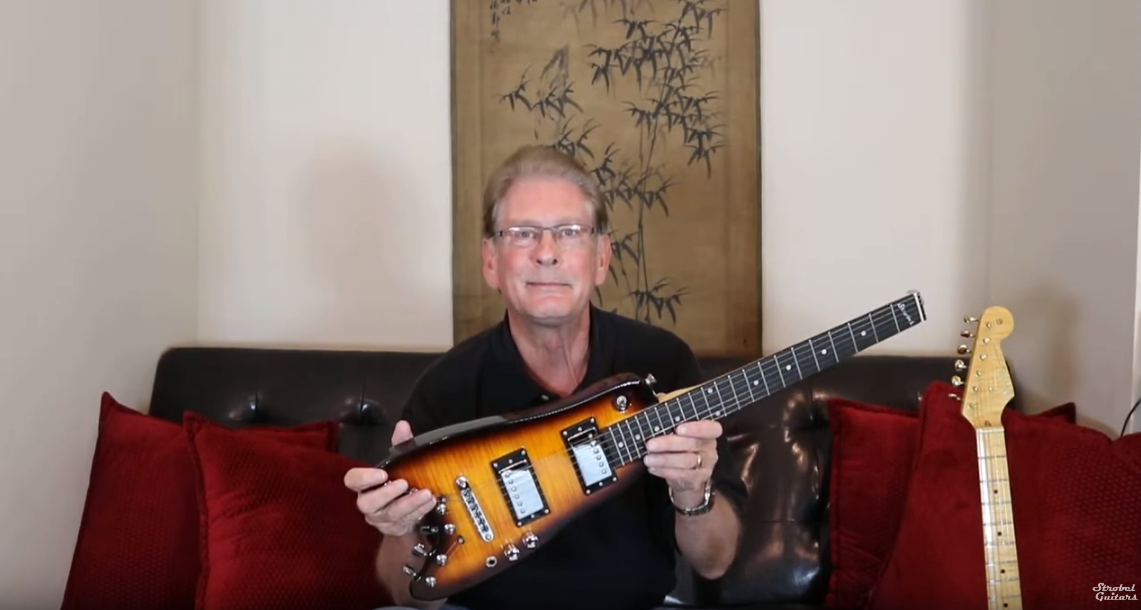 Best Travel Guitar Comparisons
Strobel™ Rambler® Classic compared to Traveler EG-1
The Strobel™ Rambler® Classic and Traveler EG-1 are both headless, full scale (24.75"), 21 fret Electric Travel Guitars weighing just under 5 pounds, using normal electric guitar strings, and a standard Tunomatic bridge.  The Rambler® is available direct from the manufacturer for $599 at www.strobelguitars.com, and the Traveler EG-1 is available through most music retailers for $549.
The key differentiator between these two guitars is the patented Easily Detachable Neck (EDN) on the Strobel™.  The ball ends of the strings are captured in the StringKeeper™ at the top of the neck, with the locking tuners located on the bottom of the body. Removing the StringKeeper™ with a single thumbwheel allows the strings to be kept in order and wrapped around the body, with the StringKeeper™ tucking between the middle tuners. The neck is then detached by loosening four thumbwheels.  The net result is the neck and body can be stowed separately so the Strobel™ Rambler® fits into your backpack or computer bag.  No extra luggage when traveling with a Strobel™.
The Rambler® Classic is outfitted with two high output humbucker pickups with a 3-way selector switch (similar to a Gibson Les Paul), while the Traveler EG-1 comes with a single humbucker – limiting the available tone selections.  Both travel guitars have master volume and tone controls. The tuners on the EG-1 are located in the middle of the body of, making them somewhat difficult to access.  The strings are necessarily quite long on the EG-1 as they pass over the bridge, around some rollers at the bottom of the body and on up to the middle of the body to reach the tuners.